Meet our Staff!
Cam Waugh - owner, operator, head mechanic, brilliant mad car scientist! The brains and brawn behind all our incredible engine swaps and unique builds!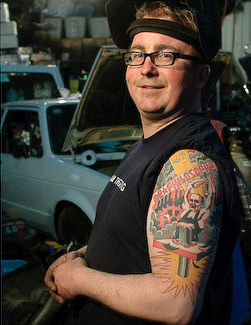 Casey Brennan - assistant mechanic, go getter, and get 'er done guy! The hardest working assistant we've ever had!
Emele Waugh - business manager, dreamer and obsessive number cruncher! Sometimes you do have to be a little crazy to work here!
(new face coming soon) - front end manager, and organizer supreme! Big boots to fill thanks to our last Queen of Conquering Chaos!