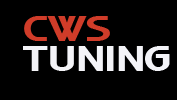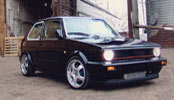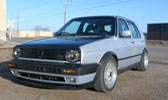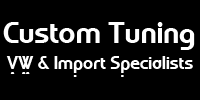 Photo Galleries
Our current favourite ride. Stock from VW, really. Only a few of these cars were ever produced, between 3000-8000 (depending on whom you ask). The Country comes standard with four-wheel drive, bullbars, a skid plate for protecting the engine area, and a spare wheel mounted externally on the back.
This is the swap of the future. Over 800 kms to a tank, almost 300 ft/lb of torque, 6 speed Bora transmission, it's as fast as a VR6, but gets twice the mileage!
Now this is a sleeper! Northstar 32 valve, all aluminum V8,300+ hp. The first transverse V8 Golf in the world! FK coilovers, Brembo 11" brakes,CWS built 3" stainless exhaust. It drives like a dream, handles, stops, and oh-my-god, is it FAST! The sound is indescribeable. We are willing to repeat this ground-breaking swap for those who dare.....will fit mk2,3, and 4!!***UPDATE!! It's now painted a custom pearl silver colour, and has a set of BBS RS, 16x7 front and 16X9 rear 3 piece wheels, 16v body kit, factory fogs, Mattig rear spoiler, etc...AND!!! Featured in October 2004 Sport Compact Car magazine !!!!
Aka the Fastiva! This album has many pics and technical advice to perform your own turbo Festiva or BP Festiva swap, including pics of our car which was featured in the Oct. 01 issue of Sport Compact Car Magazine. Also check out the Jan. 04 issue of SCC for a 12 page "Hybrid How To" on the Festiva B6T swap.
Audi 4KQ with 86 Audi 5000 Turbo engine, Mac11 ECM, 15 psi, HKS BOV, Custom exhaust. This is the ultimate winter car and 4 wheel drift machine. We built it to compete in local ice racing as well as a daily driver. Extremely fun car! Look out WRX's!!!
This was CWS's biggest project to date. A full ground up restoration, Audi 1.8t, T3/T4 turbo, SDS stand alone injection and ignition, Clutchmasters stage 3, custom intake and exhaust manifolds, FK coilovers, 11.3" brakes, 5 bolt conversion, MK3 dash with MK4 leather, ran 12.7@115mph. full interior, 2400 lbs. Featured in Oct. 03 issue of Sport Compact Car Magazine.
Superior bodied shorty on a 90 Chev. 1/2 ton frame, 350 injected, 4 speed auto tranny, full airride system, competion stereo system, retro interior. You haven't cruised till you've cruised in this!! Featured in Jan.03 issue of Classic Trucks!